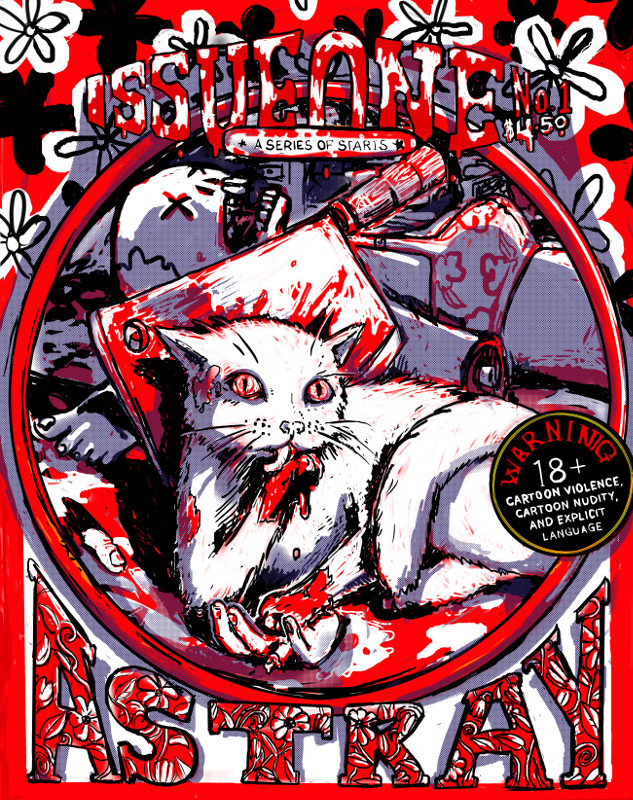 Issue 1 No. 1 Atray
This tail of unqueakable horror is dedicated to everyone who loves slasher films, Saturday morning cartoons, and can't understand why more folks aren't combining the genres already!

If you think an anvil aught to have some entrails on it after it lands or that Friday the 13th's Jason Vorhees is a misunderstood artist who's practice focuses on the body, THIS IS THE COMIC FOR YOU!


This compact story is smart enough to get your imagination going, and dumb enough to make you snort.


"Weird in a great way. . .the story is satisfying and contained. What can I say? Good stuff all around!"
-Jim Rugg, the artist behind Street Angel, Afrodisiac, and The Plain Janes

8" x 10.5", 12 pages. $4.50
Full-color covers and interior
* Signed & numbered edition of 100 *
sold out